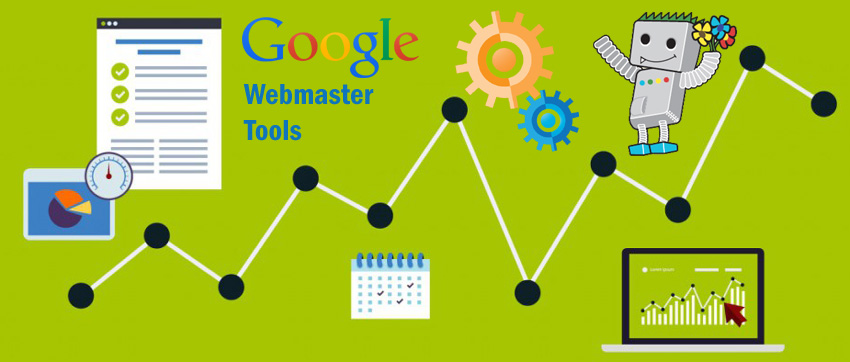 Learn about Google Webmaster Tools
What is Google Webmaster Tools?
Posted by Ola Zain,
April 29, 2015
The main search engines including Google search engine provide free webmasters tools. Google Webmaster Tools help webmasters in better control in interaction of Google search engines as well as obtaining useful information about their sites from Google. Knowing that the use of webmasters tools do not help in obtaining preferential handling by search engines but help in defining problems that may help your website if they are processed by optimizing performance related to search results. The use of Google webmasters tools service allows you to do the following:
Defining the site parts that Googlebot faced problems to crawl to them.
Informing Google about any sitemap file with XML format or RSS juice link.
Analyzing and creating robots.txt files.
Removing URL addresses that Googlebot crawled to.
Assigning your preferred domain.
Defining problems related to HTML code, title and meta tags.
Understanding the most important search requests used in accessing a site.
Take an idea about how Googlebot see pages.
Removing the undesirable links of site sections that may be used by Google in search results.
Receiving a notification related to the violations of quality guidelines and reconsidering the site.
Add your site to Google Webmaster Tools
Create an account in Google Webmaster Tools then add your website as in the following steps:
1

Log into Google Webmaster Tools using Google account.

2

Click add site button and write the site URL that you want to add then make sure of writing the full URL, like: http://www.example.com.

3

Click next then the page of verifying the site will be opened.

4

In the name input, write your site name.

5

Define the way of ownership proving you want and follow guidelines.
Webmaster tools data and the advantage of preparing reports work on site level as better as possible. For example, if your site http://www.example.com included separating parts of different countries, we recommend adding all these subsites or subfolders as separate site. For example, if you have a travel site including special subfolders covering Lebanon, Egypt and UAE, you can add the following sites to webmasters tool account:
http://www.example.com
http://www.example.com/uae
http://www.example.com/ksa
This will help to
target country in Google Webmaster Tools
Similarly, if your site includes the two versions of http:// and https:// you should add every version as a separate site.